Series:
Sigurd
1 primary work • 3 total works
Book 3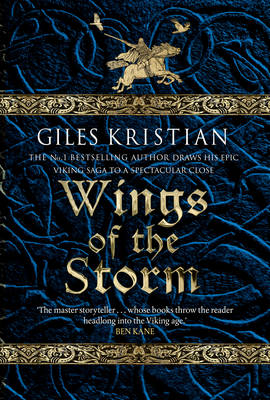 Published 1 December 2016
'A fitting end to a trilogy that fans of Bernard Cornwell should devour. The big set-piece battle that completes the book is one of the best that I have ever read.' Antonia Senior, THE TIMES

Fighting in Sweden for an ambitious warlord, Sigurd Haraldarson and his small but loyal band of oathsworn warriors are winning fame and reputation. But Sigurd knows that to take on his hated enemy, the oath-breaker King Gorm - the man who betrayed his father, a man Sigurd has vowed to kill - he must earn riches enough to build an army.
Many believe Sigurd to be Óðin-favoured, but his exploits have drawn the eye of another god, too: Loki the Trickster, and when a daring assassination attempt goes wrong, Sigurd finds himself a prisoner of the powerful Jarl Guthrum. Bound like a slave, his luck having seemingly deserted him, Sigurd is taken to the sacred temple at Ubsola, a place where the blood of human sacrifice flows to appease the gods.
It is at Ubsola that Sigurd will face the sacrificial knife. And it is here that he will find a powerful relic, the great spear that was said to have once belonged to Óðin himself. With such a spear in his possession Sigurd might now assemble a host strong enough to challenge King Gorm and wreak the revenge he craves.

For, like Óðin, Sigurd will be the Wild Huntsman tearing through the sky on his fearsome steed, and the rage of his passing will be the sound of wings of the storm.

With Wings of the Storm, one of our finest young historical novelists brings his extraordinary Viking saga - an adventure to that is sure to satisfy any 'Game of Thrones' fan - to a triumphant close
---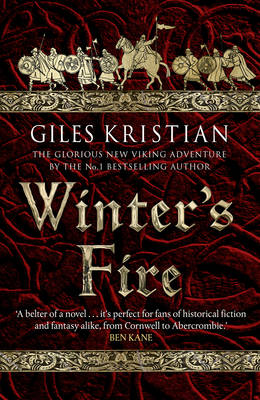 Norway, AD 785 - a vow of vengeance must be kept...Sigurd Haraldarson has proved himself a great warrior...and a dangerous enemy. He has gone a long way towards avenging the murder of his family. And yet the oath-breaker King Gorm, who betrayed Sigurd's father, still lives. And so long as he draws breath, the scales remain unbalanced. The sacred vow to avenge his family burns in Sigurd's veins, but he must be patient and bide his time. He knows that he and his band of warriors are not yet strong enough to confront the treacherous king. They need silver, they need more spear-brothers to rally to the young Viking's banner - but more than these, they need to win fame upon the battlefield. And so the fellowship venture west, to Sweden, to fight as mercenaries. And it is there - in the face of betrayal and bloodshed, on a journey that will take him all too close to the halls of Valhalla - that Sigurd's destiny will be forged. There, in the inferno of winter's fire...The Vikings return in this thrilling, thunderous sequel to Giles Kristian's bestselling God of Vengeance.
---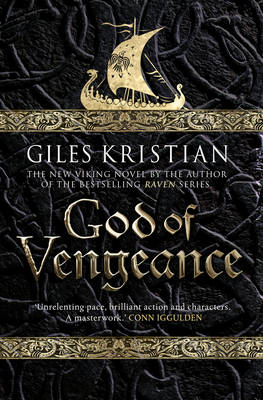 Norway 785 AD. It began with the betrayal of a lord by a king...But when King Gorm puts Jarl Harald's family to the sword, he makes one terrible mistake - he fails to kill Harald's youngest son, Sigurd. On the run, unsure who to trust and hunted by powerful men, Sigurd wonders if the gods have forsaken him: his kin are slain or prisoners, his village attacked, its people taken as slaves. Honour is lost. And yet he has a small band of loyal men at his side and with them he plans his revenge. All know that Odin - whose name means frenzy - is drawn to chaos and bloodshed, just as a raven is to slaughter. In the hope of catching the All-Father's eye, the young Viking endures a ritual ordeal and is shown a vision. Wolf, bear, serpent and eagle come to him. Sigurd will need their help if he is to make a king pay in blood for his treachery. Using cunning and war-craft, he gathers together a band of warriors - including Olaf, his father's right hand man, Bram who men call Bear, Black Floki who wields death with a blade, and the shield maiden Valgerd, who fears no man - and convinces them to follow him. For, whether Odin is with him or not, Sigurd will have his vengeance.
And neither men nor gods had best stand in his way...
---