Series:
Windsor Selection S.
3 total works Published 22 September 2000
Fabulously wealthy entrepreneur Sir William Benedict has always dreamed of being accepted amongst society's elite, despite his working class roots. When fast-rising Tory MP Andrew Maynard enters his life, William suddenly finds that he has gained the social status that he has always craved. But when a political scandal erupts around him, William is shunned by the socialites he once called friends, and his reputation is left in tatters. Now the worm is ready to turn . . . With the help of the wild and enigmatic Justin Chalmers and his exquisite yet reclusive sister Laura, William's island paradise will become the scene of his revenge.
--- Published 24 October 1997
Anita Harris is about to experience a mother's worst nightmare. Her 5 year-old daughter Julie goes missing whilst in the playground on the council estate where they live. She and her partner, Peter, begin a frantic search of the local area - but Julie is nowhere to be found. A huge police search operation is put into action.
---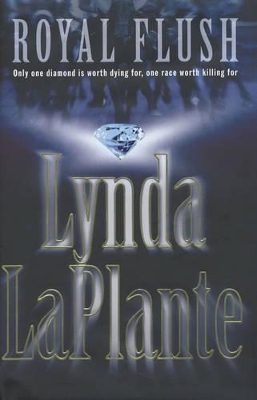 High adventure, furious plotting, blackmail and betrayal . . .'The Colonel' is rumoured to have masterminded several of the most successful robberies in the UK over the last forty years. But who is he?Edward de Jersey, now a wealthy man, owns a very successful racing yard and stud farm and his pride and joy is his horse, Royal Flush, who he has always dreamed will one day win the Derby. But de Jersey's luck runs out when his trusted financial advisor invests his fortune in a fledgling internet company which goes bust, leaving de Jersey with no capital and mounting debts. In danger of losing everything, De Jersey resurrects his criminal past, turning to the internet to find a team of specialists who will help him pull off the most audacious heist in history.
---