Series:
Star Trek: Enterprise
1 primary work • 3 total works
Book 2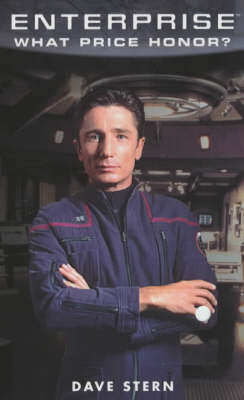 Published 29 October 2002
The second original novel to be based on the brand new Star Trek series Enterprise, currently wowing audiences on both Sky and Channel 4, poses a tense and gritty dilemma for one member of the crew. The Starship Enterprise NX-01 is Earth's flagship - the first vessel to embark on a sytematic exploration of what lies beyond the fringes of known space. Led by Captain Jonathan Archer, eighty of Starfleet's best and brightest set forth to pave humanity's way to the stars. Tempered by a year of interstellar exploration, the crew has become a disciplined, cohesive, unit. And now, for the first time, they have lost one of their number. As they deal with the death, Archer, Reed and the rest of the crew find themselves caught squarely in the middle of another tense situation - a brutal war between two alien civilizations. But in the Alpha System nothing is what it seems.
---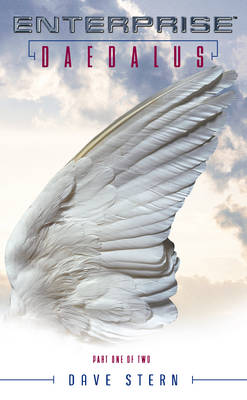 Published 1 December 2003
October 5, 2140. After a half-dozen years of research and testing, Starfleet prepares to launch its first warp 5 vessel -- Daedalus. Propelled by a radical new engine designed by Earth's most brilliant warp field theorist, Victor Brodesser, the new ship will at last put the stars within mankind's reach. But on the eve of her maiden voyage, a maintenance engineer, Ensign Charles Tucker III -- "Trip" to his friends -- discovers a flaw in Daedalus's design. When he confronts Brodesser, the scientist -- as charismatic as he is brilliant -- eases Trip's concerns. The ship launches on schedule, and as Trip watches in horror, it explodes in a catastrophic ion cascade reaction, killing all aboard. Thirteen years pass. Still haunted by memories of that disaster, Trip now serves as chief engineer aboard Enterprise. When a freak explosion cripples his vessel, leaving her helpless before a surprise attack, Trip is forced to abandon his ship -- and his shipmates. As he is on the verge of mounting a desperate rescue attempt, however, a shocking turn of events forces him to confront the ghosts of Daedalus one final time.
---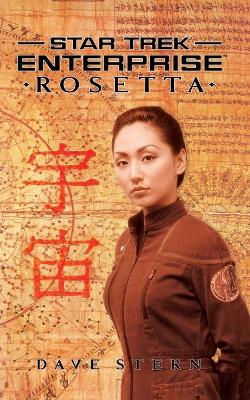 Published 1 February 2006
On the edge of uncharted space...Captain Jonathan Archer and the crew of the Starship Enterprise(TM) find their way forward blocked by a mysterious alien vessel, piloted by a race they will soon come to know as the Antianna. Unable to decipher the alien ship's transmissions, unwilling to risk a battle, Enterprise is forced to veer from its planned course. Almost immediately, they find themselves in the heart of space ruled by the Thelasian Trading Confederacy, who have also had dealings with the Antianna. The Thelasian leader, Governor Maxim Sen, is in fact in the middle of organizing a war against the Antianna, to eliminate the threat they pose to the Confederacy's trading routes. Archer suspects Sen has other motives as well. He also suspects that there is a reason for the Antianna's seemingly hostile posture. But with the assembled races of an entire sector against him, he needs more than just suspicions. He needs facts. And only one woman can give them to him: Ensign Hoshi Sato. If she can translate the Antianna language, peace may just be possible. If not, war -- a devastating sector-wide war -- will soon result.
---