Series:
Regency Trilogy
3 primary works Complete
Book 1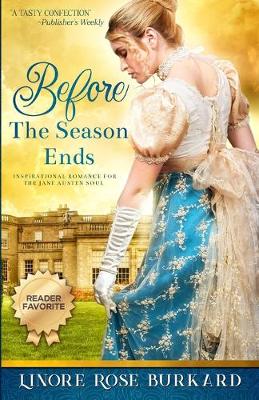 In her debut novel of what she calls "spirited romance for the Jane Austen soul," author Linore Rose Burkard tells the intriguing story of Miss Ariana Forsythe, a young woman caught between her love for a man who doesn't share her faith and her resolution to marry only a fellow believer in Christ.
Trouble at home sends the young woman to her aunt's townhome in the fashionable Mayfair district of London. There she finds worse troubles than those that prompted her flight from home. Ariana is soon neck-deep in high society and at odds with Mr. Phillip Mornay, London's current darling rogue. Then a scandal changes Ariana forever. Her heart, her faith, and her future are all at stake in an unexpected adventure that gains even the Prince Regent's attention.
Will Ariana's faith survive this test? And what about her heart? For it's Ariana's heart that most threatens to betray the truths she has always believed in. When she finds herself backed against a wall, betrothed to the wrong young man, how can it ever turn out right?
Jane Austen readers and fans of Regency romances everywhere will love Before the Season Ends.
---
Book 2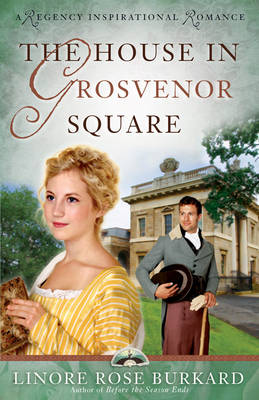 Readers who loved the author's first book, Before the Season Ends, will delight in this charming sequel set in Regency London.
As Ariana Forsythe plans her wedding to Philip Mornay, she must adjust to the realization that she is soon to become the wife of an extremely wealthy man. She wonders if it's wrong to rejoice that her future husband is rich. But she promises herself to use her new position to do what she can to aid the numerous street waifs she sees all too often in London.
During a tour of her future home--the house in Grosvenor Square--Ariana makes plans to redecorate according to her tastes. But when Philip arrives home later, he is informed that an expensive silver candlestick and a miniature portrait of George III have gone missing. Moreover, each time Ariana visits the house, accompanied by a friend or relation, another item disappears.
Shortly thereafter Ariana is abducted as she leaves a performance at Covent Garden Theatre, leaving Philip to unravel the pieces of the mystery. Where has his future bride been taken, and by whom? For what reason? How does Ariana's faith play a role?
Finally, after the safe return of his intended, how does Philip--a man of intense discrimination in his tastes--find the many alterations in his house? And what on earth is behind the sudden influx of bills from every charity in London, all thanking him profusely for his uncommon generosity? Will he have second thoughts about his future bride?
Readers will find romance, intrigue, humor, and inspiration in this new book of spirited romance for the Jane Austen soul.
---
Book 3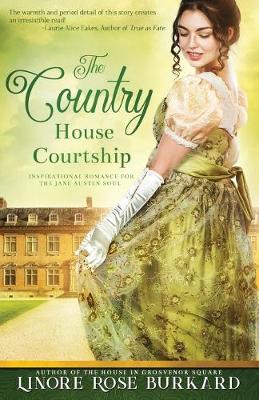 Linore Burkard's fans devoured her first two Regency novels Before the Season Ends and The House in Grosvenor Square. Now, as her third novel opens, the year is 1818 and Miss Beatrice Forsythe is determined to marry well. After all, her sister, Ariana, married The Paragon, Mr. Phillip Mornay, five years earlier--which all but guarantees that she, Beatrice, can also make a famous match to a wealthy man.
But her sister and husband have disappeared from high society as they raise a family at their country estate. Can Beatrice persuade them to chaperone her in London? And what about Beatrice's business with the curate, Mr. O'Brien, whom she rashly promised to marry years earlier. At seventeen now, she has no wish to marry a mere clergyman-despite his agreeable countenance and gentle, understanding ways.
When Mr. Tristan Barton becomes the tenant of the Manor House, Beatrice's hopes seem to have found their object. But when Ariana falls gravely ill, secrets come to light, motives are revealed, and the pretenses that are easy to keep up in the darkness begin to crumble. Hearts are bared, truths uncovered, and when all is said and done, a country house courtship like no other has occurred!
As always, Linore Burkard delivers "spirited romance for the Jane Austen soul."
---