Series:
Chronicles of Conan S.
1 total work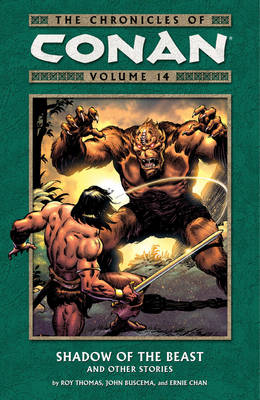 Published 9 December 2003
Conan: blood-drenched barbarian, adventurer, mercenary, pirate and king by his own hand - the greatest sword and sorcery hero of them all who has thrilled fans for seven decades! This fourth fantastic collection continues Conan's adventures, adapted from Robert E. Howard's legendary stories, and featuring brilliant artwork from two classic comic artists: Barry Windsor-Smith and John Buscema. Originally published 30 years ago and now available for a whole new generation of fans to enjoy, these previously uncollected strips have been digitally re-coloured, once more bringing to life the epic saga of this greatest of warriors!
---