Series:
The Pirates of Montana
1 primary work
Book 1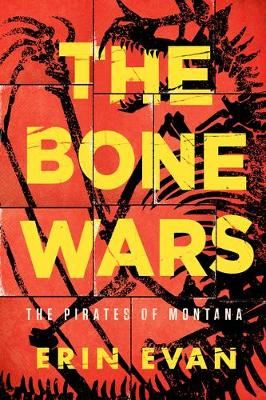 "A remarkable combination of incredible scientific detail and convincing fabrication. History buffs and dinosaur devotees will find much to love in this science-based thriller." —Booklist
Rome, A.D. 306. Emperor Constantine converts the Roman Empire to Christianity. Over the next two decades, his armies destroy pagan idols across Europe and the Middle East.

England, A.D. 1830. Paleontologist Mary Anning writes to Sir Richard Owen, describing a fossil that she discovered in the cliffs of Lyme-Regis. She writes that the fossil is a large wing made of black bone.

Montana, A.D. 2023. Sixteen-year-old Molly Wilder discovers a mysterious fossil while on a summer internship. The fossil has a large wing structure, horned skull, and black bones. Neither famed fossil-hunter Derek Farnsworth nor renowned paleontologist Dr. Sean Oliphant can place it in a recognized dinosaur family.

For 65 million years, the Badlands of Montana have held a secret hidden in their depths...

---