Series:
Olympus
3 primary works
Book 1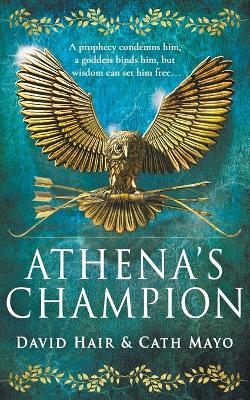 Published 8 November 2018
The first in a thrilling new historical fantasy series; Odysseus must embrace his secret heritage and outwit the vengeful gods who would control or destroy him...
Prince Odysseus of Ithaca is about to have his world torn apart. He's travelled to the oracle at Pytho to be anointed as heir to his island kingdom; but instead the Pythia reveals a terrible secret, one that tears down every pillar of his life, and marks him out for death.

Outcast by his family, hunted by the vengeful gods, Odysseus is offered sanctuary by Athena, goddess of wisdom, and thrust into the secret war between the Olympians for domination and survival. Only his wits, and his skill as a warrior, can keep him ahead of their power games - and alive.

When one of Athena's schemes goes drastically wrong, and the young Helen of Sparta is kidnapped, Odysseus must journey past the gates of Hades to save her. Falling in love with a Trojan princess, a bewitching woman who poses a deadly threat to both his homeland and Athena, won't make his task any easier...

Drawing from classic Greek mythology, Athena's Champion, first in the epic Olympus Trilogy, is perfect for fans of Madeline Miller and David Gemmell
---
Book 2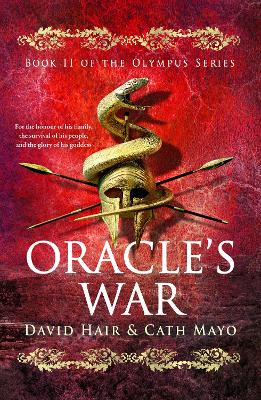 Gods and mortals collide in the thrilling second instalment in the historical Greek fantasy the Olympus Series.
When Prince Odysseus is sent on a quest to recover his family honour, he's led to Delos where a mysterious new prophecy has captivated the gods. Caught in a tangled web of intrigue, he discovers that this prophecy is tied to his own destiny and the fate of his patron goddess, Athena.
With the future of his people hanging by a thread, Odysseus, the daemon Bria, the hero Diomedes and a small band of loyal Ithacans, must unveil the truth before it's too late. But opposing them is Tiresias, the greatest seer of the age, who will do anything to burn his own vision onto the face of history.
Caught between the prophecy, the gods and his mortal enemies, Odysseus must start a war: one that may be impossible to win...
Oracle's War, second in the epic Olympus Series, is perfect for fans of David Gemmell and Madeline Miller.
---
Book 3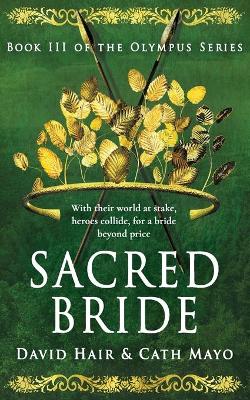 Published 14 October 2019
Odysseus's thrilling adventures continue in the gripping third instalment of the historical Greek fantasy, the Olympus Series.
Prince Odysseus and the daemon Bria must penetrate the haunted caverns beneath Dodona, seeking a way to save their doomed nation, Achaea, from the might of Troy.
The startling revelation that follows will set Odysseus on his most daunting mission yet, as he seeks to reunite the divided Achaean kingdoms before the rapacious Trojans strike. His journey will pit him against wrathful gods and legendary heroes, in a deadly contest for the hand of Helen of Sparta, the daughter of Zeus, upon whose choice the fate of Achaea rests...
Sacred Bride, the third stunning novel in the Olympus Series, is perfect for fans of David Gemmell and Madeline Miller.
---