Series:
Rowankind
3 primary works
Book 1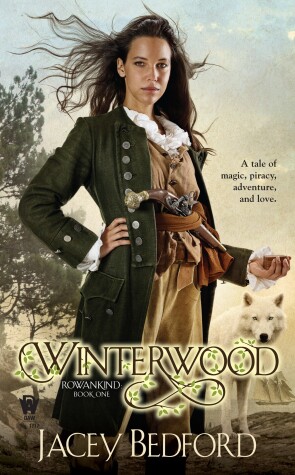 Published 2 February 2016
A swashbuckling adventure following privateer Ross Tremayne introduces Jacey Bedford's magical alternate history Rowankind series. 

It's 1800. Mad King George is on the British throne, and Bonaparte is hammering at the door. Magic is strictly controlled by the Mysterium, but despite severe penalties, not all magic users have registered. 

Ross Tremayne, widowed, cross-dressing privateer captain and unregistered witch, likes her life on the high seas, accompanied by a boatload of swashbuckling pirates and the possessive ghost of her late husband, Will. When she pays a bitter deathbed visit to her long-estranged mother she inherits a half brother she didn't know about and a task she doesn't want: open the magical winterwood box and right an ancient wrong—if she can. 

Enter Corwen. He's handsome, sexy, clever, and capable, and Ross doesn't really like him; neither does Will's ghost. Can he be trusted? Whose side is he on?

Unable to chart a course to her future until she's unraveled the mysteries of the past, she has to evade a ruthless government agent who fights magic with darker magic, torture, and murder; and brave the hitherto hidden Fae. Only then can she hope to open the magical winterwood box and right her ancestor's wrongdoing. Unfortunately, success may prove fatal to both Ross and her new brother, and disastrous for the country. By righting a wrong, is Ross going to unleash a terrible evil? Is her enemy the real hero and Ross the villain?
---
Book 2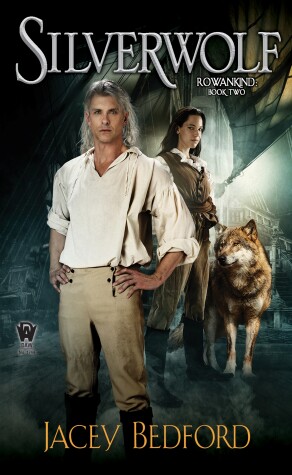 This second swashbuckling adventure follows privateer Ross Tremayne in the magical alternate history Rowankind series. 

Britain, 1801. King George's episodic sanity is almost as damaging as his madness. First Consul Napoleon is gathering his forces in France. The disease of democracy is spreading. The world is poised on the brink of the modern era, but the rowankind, long a source of free labor, have shaken off their bonds.

Some have returned to laru to find freedom with the Fae; others are trying to find a place in the world, looking for fair treatment under the law. The course of the industrial revolution may change forever.

Wild magic is on the rise. Creatures of legend are returning to the world: kelpies, pixies, trolls, hobs, and goblins. Ross and Corwen, she a summoner witch and he a wolf shapechanger, have freed the rowankind from bondage, but now they are caught in the midst of the conflict, while trying their best to avoid the attention of the Mysterium, the government organization which would see them hanged for their magic.

When an urgent letter calls Corwen back to Yorkshire, he and Ross become embroiled in dark magic, family secrets, and industrial treachery. London beckons. There they discover a missing twin, an unexpected friend, and an old enemy—called Walsingham.
---
Book 3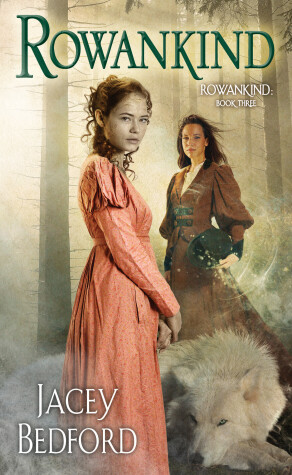 Published 27 November 2018
The third book of the swashbuckling Rowankind trilogy follows privateer and witch Ross Tremayne as she navigates the magical world of alternate 19th-century Britain.

What do you do with a feral wolf shapechanger who won't face up to his responsibilities? How do you contain magical creatures accidentally loosed into Britain's countryside? How do you convince a crew of barely-reformed pirates to go straight when there's smuggling to be done? How do you find a lost notebook full of deadly spells while keeping out of the clutches of its former owner? How do you mediate between a mad king and the seven lords of the Fae?

Ross and Corwen, she a witch and he a shapechanger, have several problems to solve but they all add up to the same thing. How do you make Britain safe for magic users?

It's 1802. A tenuous peace with France is making everyone jumpy. The Fae, and therefore Ross and Corwen at their behest, have unfinished business with Mad King George, who may not be as mad as everyone thinks--or if he is, he's mad in a magical way. The Fae have left mankind alone up to now because they don't care to get involved with mortals, but don't be fooled into thinking they're harmless.
---