Series:
Unexpurgated Start Publishing LLC
2 total works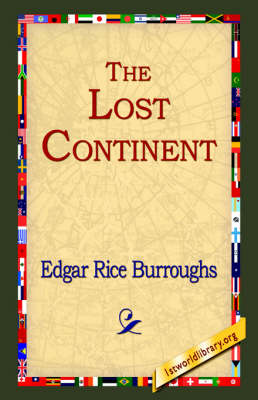 Published 29 September 1977
It is the year 2137...

The world has been divided into the western hemisphere and the forbidden lands of the eastern hemisphere.

No one knows better than Jefferson Turck, a lieutenant in the Pan-American Navy, that entering the eastern hemisphere is against the law.

However, during a terrible storm at sea, Turck is forced to take refuge in a land located within the forbidden zone. In this alternative view of world history, Europe has been isolated from the rest of the world for over two centuries and has spiraled down into primitive barbarism.

Turck is shocked by the unforgiving lands he finds himself in, and by the fearsome beasts that inhabit them.

This is the story of Turck's adventures in the land that was all but lost to the world.
---
In uncharted Caprona, an island lost from the map of the earth, where time had stopped and all the primeval creatures of long-gone ages still prowled, Bowen Tyler was lost. To find Tyler, Thomas Billings traveled across the world to Caprona with every advantage the modern world could afford. A light hydroplane would allow him to scale the perilous wall of cliffs that surrounded the island, and rifles, pistols, and ammunition would provide protection against the monstrous prehistoric beings Tyler had so vividly described. But even stranger mysteries awaited him where that barbaric civilization hid, torn between the impassable jungle on the one side and an unknown menace on the other.
---