Series:
Wormsloe Foundation Nature Book
3 total works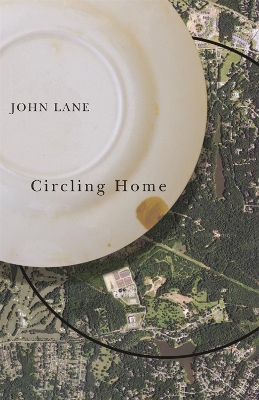 After many years of limited commitments to people or places, writer and naturalist John Lane married in his late forties and settled down in his hometown of Spartanburg, in the South Carolina piedmont. He, his wife, and two stepsons built a sustainable home in the woods near Lawson's Fork Creek. Soon after settling in, Lane pinpointed his location on a topographical map. Centering an old, chipped saucer over his home, he traced a circle one mile in radius and set out to explore the area.What follows from that simple act is a chronicle of Lane's deepening knowledge of the place where he'll likely finish out his life. An accomplished hiker and paddler, Lane discovers, within a mile of his home, a variety of coexistent landscapes - ancient and modern, natural and man-made. There is, of course, the creek with its granite shoals, floodplain, and surrounding woods. The circle also encompasses an eight-thousand-year-old cache of Native American artifacts, graves of a dozen British soldiers killed in 1780, an eighteenth-century ironworks site, remnants of two cotton plantations, a hundred-year-old country club, a sewer plant, and a smattering of mid- to late twentieth-century subdivisions.Lane's explorations intensify his bonds to family, friends, and colleagues as they sharpen his sense of place. By looking more deeply at what lies close to home, both the ordinary and the remarkable, Lane shows us how whole new worlds can open up.
---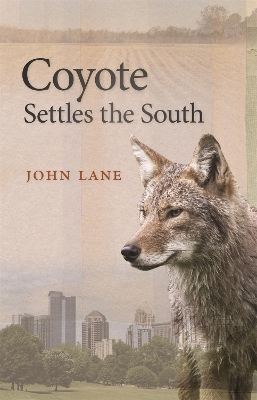 One night, poet and environmental writer John Lane tuned in to a sound from behind his house that he had never heard before: the nearby eerie and captivating howls of coyotes. Since this was Spartanburg, South Carolina, and not Missoula, Montana, Lane set out to discover all he could about his new and unexpected neighbors.

Coyote Settles the South is the story of his journey through the Southeast, as he visits coyote territories: swamps, nature preserves, old farm fields, suburbs, a tannery, and even city streets. On his travels he meets, interrogates, and observes those who interact with the animals—trappers, wildlife researchers, hunters, rattled pet owners, and even one devoted coyote hugger. Along the way, he encounters sensible, yet sometimes perplexing, insight concerning the migration into the Southeast of the American coyote, an animal that, in the end, surprises him with its intelligence, resilience, and amazing adaptability.
---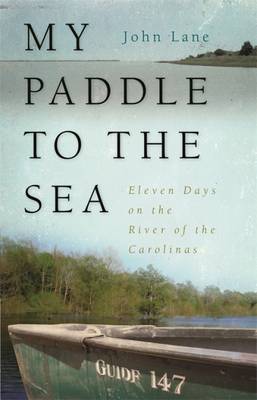 Three months after a family vacation in Costa Rica ends in tragedy when two fellow rafters die on the flooded Rio ReventazOn, John Lane sets out with friends from his own backyard in upcountry South Carolina to calm his nerves and to paddle to the sea.

Like Huck Finn, Lane sees a river journey as a portal to change, but unlike Twain's character, Lane isn't escaping. He's getting intimate with the river that flows right past his home in the Spartanburg suburbs. Lane's three-hundred-mile float trip takes him down the Broad River and into Lake Marion before continuing down the Santee River. Along the way Lane recounts local history and spars with streamside literary presences such as Mind of the South author W. J. Cash; Henry Savage, author of the Rivers of America Series volume on the Santee; novelist and Pulitzer Prize-winner Julia Peterkin; early explorer John Lawson; and poet and outdoor writer Archibald Rutledge. Lane ponders the sites of old cotton mills; abandoned locks, canals, and bridges; ghost towns fallen into decay a century before; Indian mounds; American Revolutionary and Civil War battle sites; nuclear power plants; and boat landings. Along the way he encounters a cast of characters Twain himself would envy--perplexed fishermen, catfish clean-ers, river rats, and a trio of drug-addled drifters on a lonely boat dock a day's paddle from the sea.

By the time Lane and his companions finally approach the ocean about forty miles north of Charleston they have to fight the tide and set a furious pace. Through it all, paddle stroke by paddle stroke, Lane is reminded why life and rivers have always been wedded together.
---