Series:
Stepping Stone Book(tm)
1 primary work
Book 4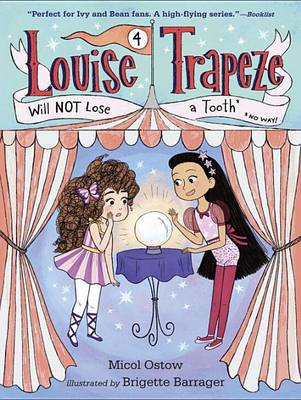 "Perfect for Ivy and Bean fans. A high-flying series." —Booklist
 
The Louise Trapeze chapter books are perfect for circus-lovers and fans of JUNIE B. JONES, with adorable illustrations from Brigette Barrager, illustrator of the New York Times bestseller UNI THE UNICORN.
 
Fact: Louise Trapeze never loses anything. Things just go missing! Like her dazzling light-up hula hoop and her polka-dot sandals. But Louise isn't going to lose another thing, ever. No way! Not even if an amazing fortune-teller predicts that she will lose something priceless. And especially not when her tooth starts to feel wiggly-jiggly . . .
---