Series:
Princeton Legacy Library
1 total work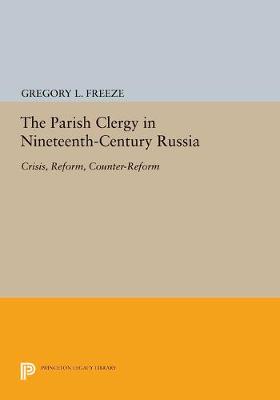 Published 21 September 1983
This volume attempts to put the clergy in the context of the issues and debates of the nineteenth century, treating the social history of the clergy, the repeated attempts to reform it, and the impact of these reforms on the structure and outlook of rank-and file parish clergy.
Originally published in 1983.
The Princeton Legacy Library uses the latest print-on-demand technology to again make available previously out-of-print books from the distinguished backlist of Princeton University Press. These editions preserve the original texts of these important books while presenting them in durable paperback and hardcover editions. The goal of the Princeton Legacy Library is to vastly increase access to the rich scholarly heritage found in the thousands of books published by Princeton University Press since its founding in 1905.
---