Series:
Age of Dread
3 primary works
Book 1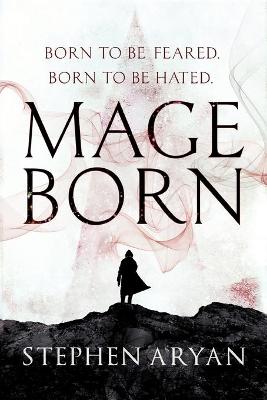 "Fear of magic is intensifying across the west. Morgan, a former Guardian of the Peace, believes the eradication of magic will lead to stability and lasting world peace. He will do anything to achieve his goal, even if it means murdering every child born with magical ability. The Red Tower is their last hope. Sheltered from a world that fears them, the students there are taught to control their wild and powerful gifts. But unrest is stirring both outside the walls of the Red Tower and within."--Amazon.com.
---
Book 2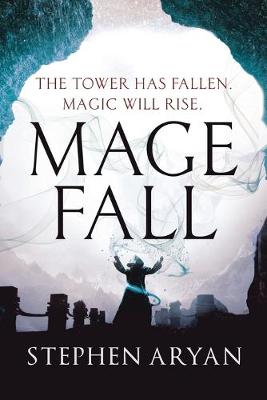 Published 1 September 2018
When magic is feared, the mages must learn to fight for themselves in this powerful sequel to the standout epic fantasy Mageborn by Stephen Aryan.
The land is in turmoil. Mages are hunted by men and gods alike. Even their own kind betray each other in the name of safety and protection.
With their last refuge fallen, two young mages must conspire against a god to show the world that their abilities aren't a curse; they are the only way to ensure lasting peace. Under the threat of anti-magic fanatics, Wren struggles to find her place as a leader and to keep her people safe as they build a new home. While Danoph searches for answers on a spiritual journey, determined to find out who he really is and where he came from in an effort to calm the coming storm.
Their world has turned against them, yet only they can save the world.
---
Book 3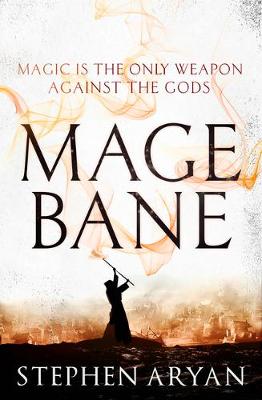 MAGIC IS THE ONLY WEAPON AGAINST THE GODS

A plague rages in the streets of Perizzi. Guardians rally to deal with riots while apothecarists struggle to find a cure. The cult of Akosh has been decimated but there are many survivors in the north hungry for revenge.

Elsewhere, new alliances are formed to combat a deity who feeds on pestilence and decay. Gods, Sorcerers and Battlemages must set aside the past to work together - or risk unleashing greater suffering than they can possibly imagine . . .
---