Series:
Masters & Mages
3 primary works
Book 1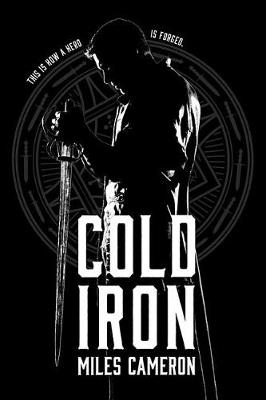 A young mage-in-training takes up the sword and is unwittingly pulled into a violent political upheaval, in the first book of this epic fantasy trilogy by Miles Cameron, author of
The Red Knight
.
Aranthur is a promising young mage. But the world is not safe and after a confrontation leaves him no choice but to display his skill with a blade, Aranthur is instructed to train under a renowned Master of Swords.
During his intensive training he begins to question the bloody life he's chosen. And while studying under the Master, he finds himself thrown into the middle of a political revolt that will impact everyone he's come to know.
To protect his friends, Arnathur will be forced to decide if he can truly follow the Master of Swords into a life of violence and cold-hearted commitment to the blade.
---
Book 2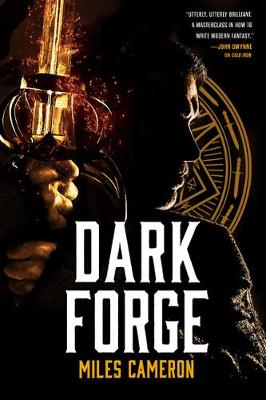 Published 24 January 2019
Only fools think war is simple.
Or glorious.

Some are warriors, some captains; others tend to the fallen or feed the living.

But on the magic-drenched battlefield, information is the lifeblood of victory, and Aranthur is about to discover that carrying messages, scouting the enemy, keeping his nerve, and passing on orders is more dangerous, and more essential, then an inexperienced soldier could imagine . . . especially when everything starts to go wrong.

Battle has been joined - on the field, in the magical sphere, and in the ever-shifting political arena . . .

Praise for Miles Cameron

'A masterclass in how to write modern fantasy - world building, characters, plot and pacing, all perfectly blended. Miles Cameron is at the top of his game. To say I loved it is an understatement' John Gwynne

'Miles Cameron is back with a brand new series and you're going to be hooked from the very beginning. A fresh take on the typical farm boy turned hero fantasy, this is everything you could possibly want in a fantasy series' The Bibliophile Chronicles

'A stirring, gritty and at times quite brutal epic fantasy' Tor.com

'This series promises to be the standout epic fantasy for the ages' Fantasy Book Critic
---
Book 3
Every war comes down to the flash of bright steel, even when the air is full of magic . . .
Aranthur and his friends have come together across different continents and realms with one purpose: to strike back against the forces which have torn a hole in the heavens and threaten to rip the world beneath them apart as well.
With time running short, and treason at home, there are battles to be fought on the field, in the magical arena, and in the ever-deadly realm of politics, and they must succeed on every front or everything will fall. Victory will require enemies to trust one another, old foes to fight together, spies to reveal the truth and steadfast allies to betray long-corrupt rulers.
Is Aranthur, a twenty-year-old student, really the master strategist to bring it all together? And can he and his friends overcome aeons of lies when their plans inevitably fall to pieces? Do they even know, for sure, who the enemy is . . . ?
Praise for Miles Cameron
'A masterclass in how to write modern fantasy . . . Miles Cameron is at the top of his game' John Gwynne
'A fresh take on the typical farm boy turned hero fantasy, this is everything you could possibly want in a fantasy series' The Bibliophile Chronicles
'A stirring, gritty and at times quite brutal epic fantasy' Tor.com
'This series promises to be the standout epic fantasy for the ages' Fantasy Book Critic
---