Series:
Bladesmith
2 primary works Complete
Book 1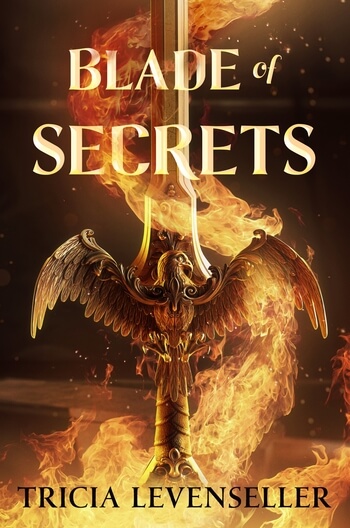 Eighteen-year-old Ziva prefers metal to people. She spends her days tucked away in her forge, safe from society and the anxiety it causes her, using her magical gift to craft unique weapons imbued with power.

Then Ziva receives a commission from a powerful warlord, and the result is a sword capable of stealing its victims' secrets. A sword that can cut far deeper than the length of its blade. A sword with the strength to topple kingdoms. When Ziva learns of the warlord's intentions to use the weapon to enslave all the world under her rule, she takes her sister and flees.

Joined by a distractingly handsome mercenary and a young scholar with extensive knowledge of
the world's known magics, Ziva and her sister set out on a quest to keep the sword safe until they can find a worthy wielder or a way to destroy it entirely.
---
Book 2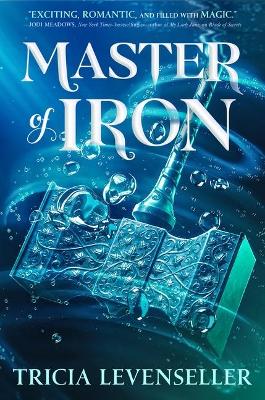 In Master of Iron, the conclusion to Tricia Levenseller's exciting Bladesmith YA fantasy duology, a magically gifted blacksmith with social anxiety must race against the clock to save her beloved sister and stop a devastating war.

Eighteen-year-old Ziva may have defeated a deadly warlord, but the price was almost too much. Ziva is forced into a breakneck race to a nearby city with the handsome mercenary, Kellyn, and the young scholar, Petrik, to find a powerful magical healer who can save her sister's life.

When the events that follow lead to Ziva and Kellyn's capture by an ambitious prince, Ziva is forced into the very situation she's been dreading: magicking dangerous weapons meant for world domination.

The forge has always been Ziva's safe space, a place to avoid society and the anxiety it causes her, but now it is her prison, and she's not sure just how much of herself she'll have to sacrifice to save Kellyn and take center stage in the very war she's been trying to stop.
---