Series:
Uptown Girls
2 primary works
Book 2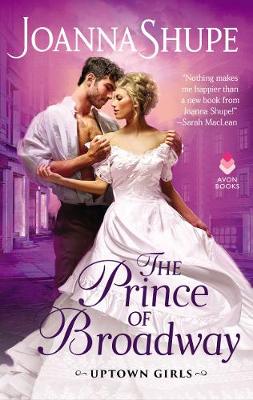 Published 30 December 2019
In the second novel in Joanna Shupe's the Uptown Girl series, a ruthless casino owner bent on revenge finds his plans upended by a beautiful woman who proves to be more determined than he is--and too irresistible to deny.
Powerful casino owner.
Ruthless mastermind.
Destroyer of men.
He lives in the shadows . . .
As the owner of the city's most exclusive casino, Clayton Madden holds the fortunes of prominent families in the palms of his hands every night. There is one particular family he burns to ruin, however, one that has escaped his grasp . . . until now.
She is society's darling . . .
Florence Greene is no one's fool. She knows Clayton Madden is using her to ruin her prestigious family . . . and she's using him right back. She plans to learn all she can from the mysterious casino owner-then open a casino of her own just for women.
With revenge on his mind, Clay agrees to mentor Florence. However, she soon proves more adept-and more alluring-than Clay bargained for. When his plans are threatened, Clay must decide if he is willing to gamble his empire on love.
---
Book 3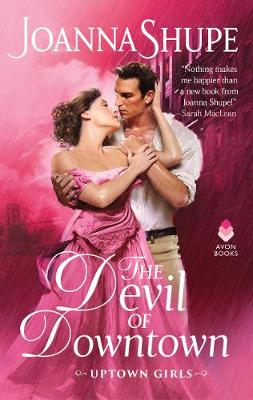 "Nothing makes me happier than a new book from Joanna Shupe!"-Sarah MacLean
The final novel in Joanna Shupe's critically acclaimed Uptown Girl series about a beauitful do-gooder who must decide if she can team up with one of New York's brashest criminals without losing something irreplaceable: her heart.
Manhattan kingpin.
Brilliant mastermind.
Gentleman gangster.
He's built a wall around his heart...
Orphaned and abandoned on the Bowery's mean streets, Jack Mulligan survived on strength, cunning, and ambition. Now he rules his territory better than any politician or copper ever could. He didn't get here by being soft. But in uptown do-gooder Justine Greene-the very definition of an iron fist in a velvet glove-Jack may have met his match.
She wears hers on her sleeve...
Justine is devoted to tracking down deadbeat husbands and fighting for fair working conditions. When her mission brings her face-to-face with Jack, she's shocked to find the man behind the criminal empire is considerably more charming and honorable than many "gentlemen" she knows.
Forming an unlikely alliance, they discover an unexpected desire. And when Justine's past catches up with them, Jack may be her only hope of survival. Is she ready to make a deal with the devil...?
---