Series:
The Deathless Trilogy
3 primary works Complete
Book 1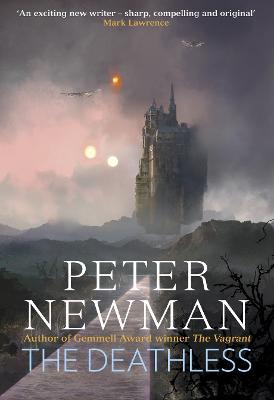 From the Gemmell Award-winning author of THE VAGRANT, a thrilling new series of power, intrigue, and magic.
The demons…
In the endless forests of the Wild, humanity scratches a living by the side of the great Godroads, paths of crystal that provide safe passage and hold back the infernal tide. Creatures lurk within the trees, watching, and plucking those who stray too far from safety.
The Deathless…
In crystal castles held aloft on magical currents, seven timeless royal families reign, protecting humanity from the spread of the Wild and its demons. Born and reborn into flawless bodies, the Deathless are as immortal as the precious stones from which they take their names. For generations a fragile balance has held.
And the damned…
House Sapphire, one of the ancient Deathless families, is riven by suspicion and madness. Whole villages are disappearing as the hunting expeditions holding the Wild at bay begin to fail.
Then, when assassins strike, House Sapphire shatters.
Nothing lasts forever.
---
Book 2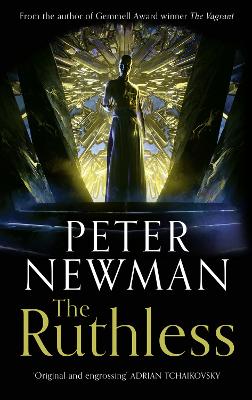 Return to a world of crystal armour, savage wilderness, and corrupt dynasties in book two of The Deathless series from Gemmell award-winning author Peter Newman.
THE REBEL
For years, Vasin Sapphire has been waiting for the perfect opportunity to strike. Now, as other Deathless families come under constant assault from the monsters that roam the Wild, that time has come.
THE RUTHLESS
In the floating castle of Rochant Sapphire, loyal subjects await the ceremony to return their ruler to his rightful place. But the child raised to give up his body to Lord Rochant is no ordinary servant. Strange and savage, he will stop at nothing to escape his gilded prison.
AND THE RETURNED…
Far below, another child yearns to see the human world. Raised by a creature of the Wild, he knows their secrets better than any other. As he enters into the struggle between the Deathless houses, he may be the key to protecting their power or destroying it completely.
THE WILD HAS BEGUN TO RISE
---
Book 3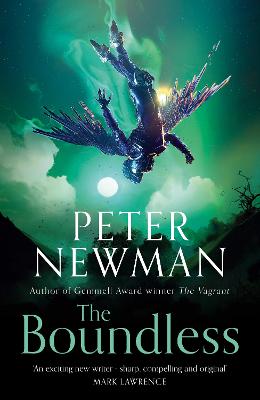 The thrilling conclusion to an epic trilogy of dynastic struggles in a world of crystal castles, winged knights, and savage wilderness.
THE BATTLE
House Sapphire has a new leader, but High Lord Vasinidra cannot stand still for a moment. The monsters of the Wild are hunting with a new intelligence and purpose, and one Deathless family is already on the brink of extinction.
THE BETRAYERS
In the forests of the Wild, Chandni faces a choice that will transform her or destroy her. Far above, her two sons are reunited at last and forced to confront their true origins.
AND THE BOUNDLESS
Pari Tanzanite has never stayed within the rules. On a desperate journey to the source of her world's magic, Pari will discover secrets even she could never have imagined – secrets that will change the rules completely.
A NEW POWER IS APPROACHING
---