Series:
Shattered Sea
3 primary works
Book 1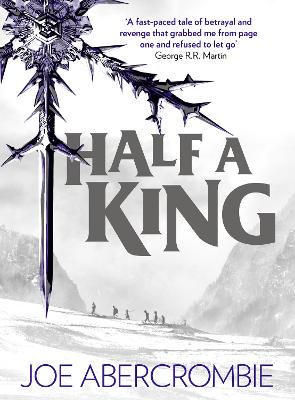 A classic coming-of-age tale set in a vivid and richly-imagined world from Sunday Times bestselling author Joe Abercrombie.
'A fast-paced tale of betrayal and revenge that grabbed me from page one and refused to let go' GEORGE R.R. MARTIN
Prince Yarvi has vowed to regain a throne he never wanted. But first he must survive cruelty, chains and the bitter waters of the Shattered Sea itself. And he must do it all with only one good hand.
Born a weakling in the eyes of his father, Yarvi is alone in a world where a strong arm and a cold heart rule. He cannot grip a shield or swing an axe, so he must sharpen his mind to a deadly edge.
Gathering a strange fellowship of the outcast and the lost, he finds they can do more to help him become the man he needs to be than any court of nobles could.
But even with loyal friends at his side, Yarvi's path may end as it began – in twists, and traps and tragedy…
---
Book 2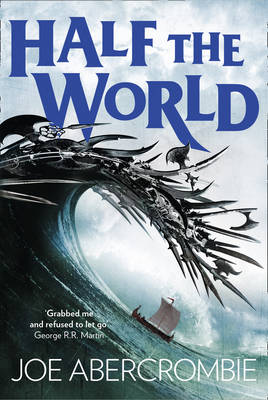 'Grabbed me and refused to let go' George R.R. Martin
SOMETIMES A GIRL IS TOUCHED BY MOTHER WAR
Thorn lives to fight. But she has been named murderer by the very man who trained her to kill.
SOMETIMES A GIRL BECOMES A WARRIOR
Fate traps her in the schemes of Father Yarvi, sending her across half the world to seek allies against the ruthless High King.
SOMETIMES A WARRIOR BECOMES A WEAPON
Beside her is Brand, a young warrior who hates to kill. A failure in his eyes and hers, he has one chance at redemption.
AND WEAPONS ARE MADE FOR ONE PURPOSE
Must Thorn be a tool in other hands or can she carve her own path? Is there a place beyond legend for a woman with a blade?
---
Book 3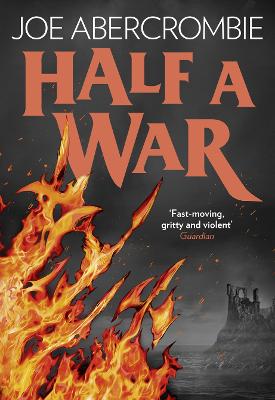 A classic coming-of-age tale set in a vivid and richly-imagined world from Sunday Times bestselling author Joe Abercrombie.
'Joe Abercrombie is doing some terrific work' GEORGE R.R. MARTIN
WORDS ARE WEAPONS
Princess Skara has seen all she loved made blood and ashes. She is left with only words. But the right words can be as deadly as any blade. She must conquer her fears and sharpen her wits to a lethal edge if she is to reclaim her birthright.
ONLY HALF A WAR IS FOUGHT WITH SWORDS
The deep-cunning Father Yarvi has walked a long road from crippled slave to king's minister. He has made allies of old foes and stitched together an uneasy peace. But now the ruthless Grandmother Wexen has raised the greatest army since the elves made war on God, and put Bright Yilling at its head – a man who worships only Death.
SOMETIMES ONE MUST FIGHT EVIL WITH EVIL
Some – like Thorn Bathu and the sword-bearer Raith – are born to fight, perhaps to die. Others – like Brand the smith and Koll the wood-carver – would rather stand in the light. But when Mother War spreads her iron wings, she may cast the whole Shattered Sea into darkness . . .
---