Series:
Honors
3 primary works Complete
Book 1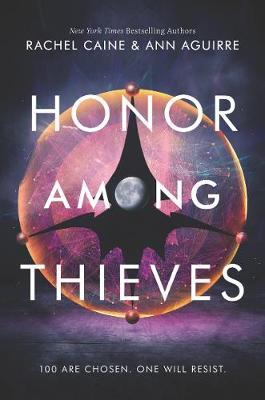 Published 13 February 2018
Meet your new favorite kickass heroine in this daring YA series by New York Times bestselling authors Rachel Caine and Ann Aguirre, a thrilling yet romantic futuristic adventure perfect for fans of Claudia Gray's A Thousand Pieces of You.
Petty criminal Zara Cole has a painful past that's made her stronger than most, which is why she chose life in New Detroit instead moving with her family to Mars. In her eyes, living inside a dome isn't much better than a prison cell.
Still, when Zara commits a crime that has her running scared, jail might be exactly where she's headed. Instead Zara is recruited into the Honors, an elite team of humans selected by the Leviathan—a race of sentient alien ships—to explore the outer reaches of the universe as their passengers.
Zara seizes the chance to flee Earth's dangers, but when she meets Nadim, the alien ship she's assigned, Zara starts to feel at home for the first time. But nothing could have prepared her for the dark, ominous truths that lurk behind the alluring glitter of starlight.
---
Book 2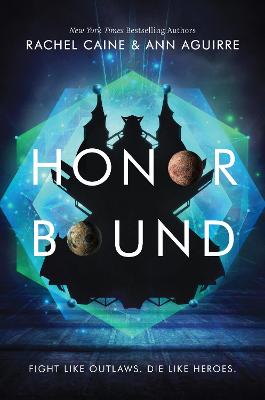 Published 19 February 2019
Savvy criminal turned skilled Leviathan pilot Zara Cole finds new friends and clashes with bitter enemies in the second book of this action-packed series from New York Times bestselling authors Rachel Caine and Ann Aguirre that's perfect for fans of The 100 and The Fifth Wave.
Zara Cole was a thief back on Earth, but she's been recently upgraded to intergalactic fugitive. On the run after a bloody battle in a covert war that she never expected to be fighting, Zara, her co-pilot Beatriz, and their Leviathan ship Nadim barely escaped the carnage with their lives.
Now Zara and her crew of Honors need a safe haven, far from the creatures who want to annihilate them. But they'll have to settle for the Sliver: a wild, dangerous warren of alien criminals. The secrets of the Sliver may have the power to turn the tide of the war they left behind—but in the wrong direction.
Soon Zara will have to make a choice: run from the ultimate evil—or stand and fight.
---
Book 3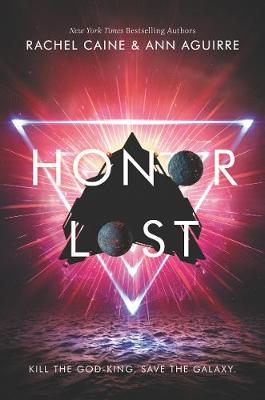 Published 11 February 2020
Quick-thinking Leviathan pilot Zara Cole must stop a planet-eating monster or lose everyone she loves in the finale of this acclaimed trilogy from New York Times bestselling authors Rachel Caine and Ann Aguirre. Perfect for fans of Illuminae and The Fifth Wave.
Space renegade Zara Cole may have finally met her match. Lifekiller—a creature that can devour entire planets—is spreading terror throughout the universe, and it seems nothing can stand in the monstrous godking's way.
Zara's street smarts may not be enough when their enemy could be anywhere, destroying civilizations and picking his teeth with the bones.
With human enemies, alien creatures, and mechanical stalkers on her tail, it's down to the wire for Zara to save the galaxy—and the people she calls home—before the godking consumes them all.
---