Series:
Scandal in the Spotlight
1 primary work • 3 total works
Book 4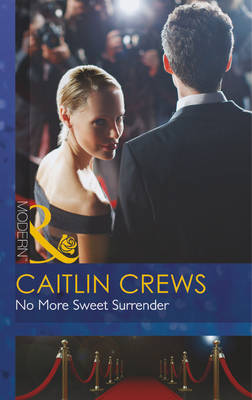 Enemies attract! Ivan Korovin is determined to cement his evolution from dirt-poor dreamless kid to billionaire philanthropist. But first he has a serious PR problem to take care of: outspoken Miranda Sweet has ruined his reputation by labelling him 'Caveman #1' in her bestselling book.
The solution? Give the ravenous public what they want – to see the enemies become lovers! From the red carpet in LA to black-tie charity balls in Moscow, they play out their pretend love story for all the world to see. But beneath the glare of the spotlight it's getting harder to tell what's real and what's for show… 'Brilliant, emotional and passionately intense. Thank you, Caitlin!' – Becca, Photographer, Dumfries
---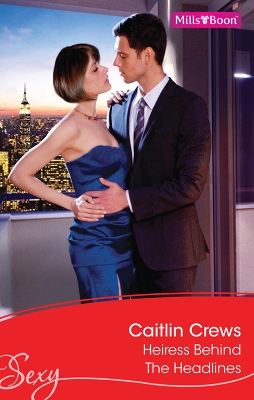 Out of the limelight and into the fire Haunted by one scandal too many, tabloid-savaged and vulnerable, Larissa Whitney turns her back on her gilded fortune. Desperately hiding from the paparazzi s relentless flashbulbs, Larissa escapes to a small secluded island, seeking refuge. But she s not alone instead, Larissa finds herself face to face with Jack Endicott Sutton Now she s trapped on an island with a man she had a wild affair with five years before A man she s still achingly attracted to. A man who knows the truth is even more scandalous than the headlines
---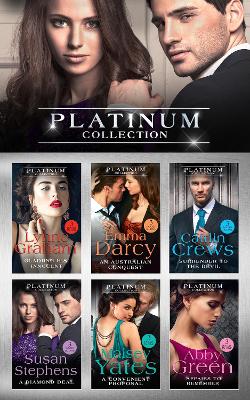 Delightfully sinful stories from Mills & Boons best-selling authors!
Claiming His Innocent by Lynne Graham
Jess's Promise
A Rich Man's Whim
The Billionaire's Bridal Bargain
An Australian Conquest by Emma Darcy
The Incorrigible Playboy
His Most Exquisite Conquest
His Bought Mistress
Surrender to the Devil
The Replacement Wife
Heiress Behind the Headlines
A Devil in Disguise
A Diamond Deal by Susan Stephens
The Flaw in His Diamond
The Purest of Diamonds?
In the Brazilian's Debt
A Convenient Proposal by Maisey Yates
His Diamond of Convenience
The Highest Price to Pay
His Ring Is Not Enough
Affairs to Remember by Abby Green
When Falcone's World Stops Turning
When Christakos Meets His Match
When Da Silva Breaks the Rules
---