Series:
The Extinction Files
2 primary works
Book 1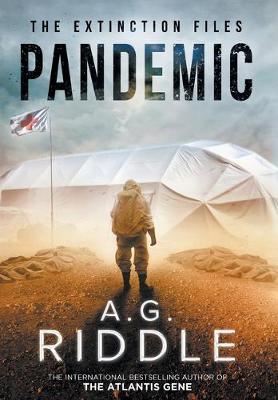 Published 2 November 2017
A young man arrives at a remote hospital. He's burning with fever and barely conscious. He's also bleeding from his eyes.
Fearing an Ebola-like outbreak, the World Health Organisation scrambles a rapid response team headed by leading epidemiologist Dr. Peyton Shaw. But what she finds in Kenya is beyond her worst fears. The world is facing an outbreak quite unlike anything previously documented. In just two weeks time every corner of the planet will be infected by a disease with a 95 percent fatality rate.
Dr. Shaw is pitched into a race against time to trace the origin of the pathogen. But with each passing hour, her suspicions grow: this outbreak is no natural catastrophe. Haunted by her own dark secrets, Dr. Shaw will be drawn into a conspiracy of unimaginable scope and towards a revelation that will change the human race forever.
Pandemic will take you inside the world's response to a deadly epidemic, blending meticulously researched science and history with the pulse-pounding fiction that has made A.G. Riddle an international bestseller.
---
Book 2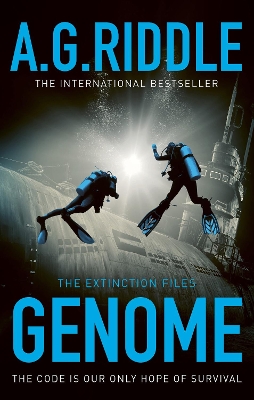 The X1 pandemic ravaged the world. Billions were infected, 30 million died.
It was not an act of nature.
X1 was man-made, a deadly plague deliberately released for one reason only: to force people to take the cure. But the cure is worse than the disease, a sophisticated nanotechnology that has the potential to enslave all humanity.
Dr Peyton Shaw's search for the culprits and a countermeasure starts at the ends of the Earth, on a sunken submarine beneath the Arctic ice. It will take her deep into humanity's past, towards a revelation that will rewrite our history...
The final thrilling instalment of The Extinction Files will change your very understanding of what it means to be human, blending meticulous scientific research with the heart-pounding fiction that has made A.G. RIDDLE a global phenomenon.
---