Series:
The Tide Child Trilogy
3 primary works Complete
Book 1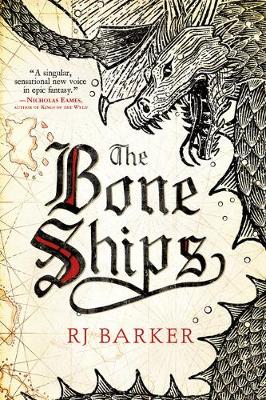 Published 24 September 2019
'Excellent . . . one of the most interesting and original fantasy worlds I've seen in years'
ADRIAN TCHAIKOVSKY

'Brilliant'
ROBIN HOBB, author of The Assassin's Apprentice


TWO NATIONS AT WAR. A PRIZE BEYOND COMPARE.

For generations, the Hundred Isles have built their ships from the bones of ancient dragons to fight an endless war.
The dragons disappeared, but the battles for supremacy persisted.
Now the first dragon in centuries has been spotted in far-off waters, and both sides see a chance to shift the balance of power in their favour. Because whoever catches it will win not only glory, but the war.

A brilliantly imagined saga of honour, glory, and warfare, The Bone Ships starts an epic new trilogy from David Gemmell Award-nominated RJ Barker.

'A vividly realised high-seas epic that pulls you deep into its world and keeps you tangled there until the very last word'
EVAN WINTER, author of The Rage of Dragons


'An epic tale of duty and obligation and honour, and what bravery really means . . . I can't recommend it enough'
PETER MCLEAN, author of Priest of Bones


'A viciously exciting adventure. I loved every second of it'
TASHA SURI, author of Empire of Sand


'Swashbuckling awesomeness . . . a fascinating world and a twisty plot, both rooted in characters I came to care about. A definite winner'
JOHN GWYNNE, author of MALICE


'The Bone Ships has already built up plenty of anticipation - and with good reason ... Barker's previous series, the acclaimed The Wounded Kingdom Trilogy, was a powerhouse of gritty fantasy, and The Bone Ships promises to launch one of this season's greatest, grandest dragon sagas'
NPR
---
Book 2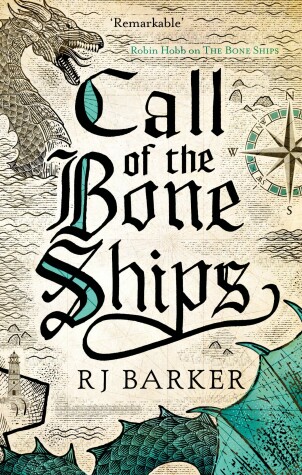 Published 24 November 2020
'Swashbuckling awesomeness . . . a definite winner' John Gwynne, author of Malice

A brilliantly imagined saga of honour, glory and warfare, Call of the Bone Ships is the captivating epic fantasy sequel to RJ Barker's The Bone Ships.

Dragons have returned to the Hundred Isles. But their return heralds only war and destruction. When a horde of dying slaves are discovered in the bowels of a ship, Shipwife Meas and the crew of the Tide Child find themselves drawn into a vicious plot that will leave them questioning their loyalties and fighting for their lives.
---
Book 3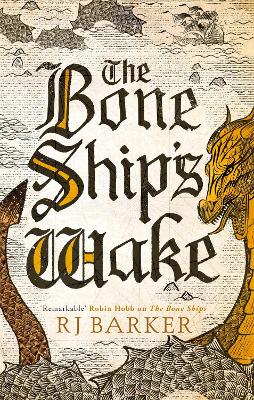 Published 28 September 2021
The sea dragons are returning, and Joron Twiner's dreams of freedom lie shattered. His Shipwife is gone and all he has left is revenge.

Leading the black fleet from the deck of Tide Child Joron takes every opportunity to strike at his enemies, but he knows his time is limited. His fleet is shrinking and the Keyshan's Rot is running through his body. He runs from a prophecy that says he and the avian sorcerer, the Windseer, will end the entire world.

But the sea dragons have begun to return, and if you can have one miracle, who is to say that there cannot be another?

'Excellent . . . one of the most interesting and original fantasy worlds I've seen in years'
Adrian Tchaikovsky
---