Series:
Smells Like Dog
3 total works
Calling all scalawags and scuttlebugs! Homer thought that being inducted as a member of L.O.S.T., the mysterious Society of Legends, Objects, Secrets, and Treasures, would be the key to finding pirate Rumpold Smeller's missing treasure. But when Homer's sworn enemy, Lorelei, forms an evil organization called FOUND, Homer and Dog face an impossible decision: Work with Lorelei to find the prize once and for all, or abandon their lifelong quest to locate the treasure. In the end, there can be only one owner of the coveted pirate booty: Who will reach it first? And who will be forced to walk the plank? What does FOUND mean for the future of L.O.S.T.? And just what is this famous treasure, anyway? Adventure abounds in this fun-filled, seaworthy tale of friendship, mystery, and one very special four-legged friend.
---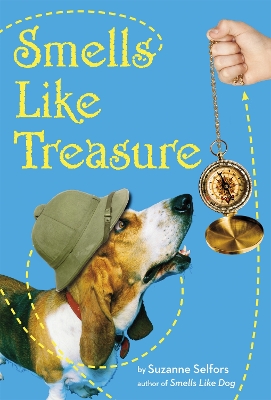 When Homer Pudding receives a mysterious note emblazoned with the letters L.O.S.T., he knows the moment he has been waiting for has arrived. It is time to meet the society of Legends, Objects, Secrets, and Treasures, take his Uncle's place, and become a true adventurer.
With his best friend, Dog, at his side, everything seems to be going as planned...until an unexpected opponent challenges Homer's spot, and they are tasked with a dangerous quest. Only the one who can solve the clues and reach the treasure first will be given membership.
Homer is counting on Dog's hidden ability to smell treasure to help him along the way -- but someone is trying to hinder his quest and keep him out of L.O.S.T. And who is plotting to steal Dog? From the sleepy goat fields of Milkydale to fantastical mansions and hidden islands, Dog and Homer are off on another page-turning adventure
---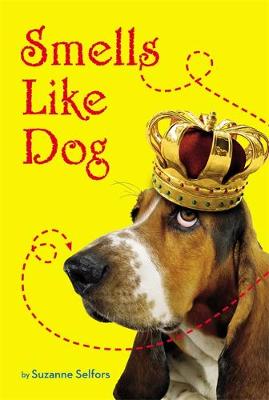 Smells Like Dog is another fun, well-written, and funny middle grade novel from Suzanne Selfors. It is the story of Homer Pudding, an ordinary farm boy who dreams of going on grand adventures like his uncle, the famous explorer Drake Pudding,and the dog he inherits when his beloved uncle mysteriously vanishes. Homer doesn't understand why Drake would call a droopy dog with no sense of smell 'his most treasured possession' , until he discovers a mysterious coin hidden on Dog's collar. Soon Homer, his sister Gwendolyn, and Dog are off to The City, a dangerous metropolis where they meet the conniving Madame La Directeur, Head of the Natural History Museum. Homer soon realizes that Madame wishes to steal the coin and take Homer's place in a secret society of adventurers known as L.O.S.T. Along the way, Dog is stolen, just as Homer learns that Dog has a hidden talent- he can smell treasure. Homer must go deep into the heart of the Museum to defeat Madame, rescue Dog, and take his uncle's place in L.O.S.T.
---