Series:
The God-King Chronicles
3 primary works Complete
Book 1
Published 16 February 2021
WAR DRAGONS.
FEARSOME RAIDERS.
A DAEMONIC WARLORD ON THE RISE.

When the citizens of Black Keep see ships on the horizon, terror takes them because they know who is coming: for generations, the keep has been raided by the fearsome clanspeople of Tjakorsha. Saddling their war dragons, Black Keep's warriors rush to defend their home only to discover that the clanspeople have not come to pillage at all. Driven from their own land by a daemonic despot who prophesises the end of the world, the raiders come in search of a new home . . .

Meanwhile the wider continent of Narida is lurching toward war. Black Keep is about to be caught in the crossfire - if only its new mismatched society can survive.

THE START OF AN UNMISSABLE FANTASY SERIES.


'Vibrant and intricate worldbuilding' Matthew Ward

'Epic . . . powerful . . . I really, really can't recommend this one enough' Fantasy Inn

'Excellent characters and wonderful worldbuilding, with a wealth of interesting cultural collisions . . . I'm already excited for the next one!' Django Wexler

'Compelling . . . promises to be a watershed epic fantasy series. I loved it' Fantasy Book Review
---
Book 2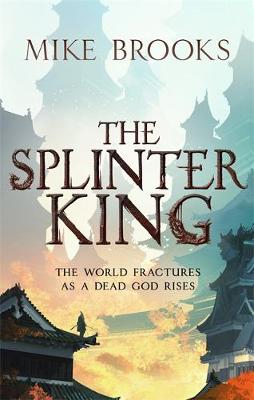 THE WORLD FRACTURES AS A DEAD GOD RISES . . .

Darel, dragon knight and the new leader of Black Keep, must travel to the palace of the God-King to beg for the lives of his people. But in the capital of Narida, Marin and his warrior husband will be drawn into a palace coup, and Princess Tila will resort to murder to keep her hold on power.

In the far reaches of the kingdom an heir in exile is hunted by assassins, rumours of a rival God-King abound, and daemonic forces from across the seas draw ever nearer...

A saga of truly epic proportions, The Splinter King is the captivating sequel to Mike Brooks' The Black Coast. A spectacular adventure featuring a large cast of dragon riders, royalty, knights and deities, this new series is an unmissable treat for any fantasy reader.
---
Book 3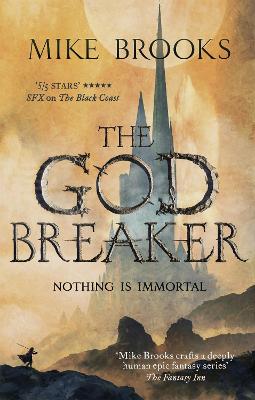 Two armies will clash - led by two fearsome generals. Rumour claims one is a demon, and the other is a god reborn... In the West, Marin and Alazar are in the army of the Godsworn following Tyrun, who claims to be Nari Reborn. In the East, the demon known as The Golden lands with Tjakorsha at its back, looking to slay a god. In the City of Islands, Jeya and Bulang try to survive as factions seek to use Bulang's ancestry for their own gain. In the South, Daimon and Saana fight to keep the peace they brokered alive amid the onset of war. And in amongst it all is Tila Narida, the Divine Princess, who has always turned chaos to her own advantage... The legacy of Narida's God-Kings spans a continent, and will end in blood. The God-King Chronicles:The Black CoastThe Splinter-KingThe Godbreaker
---