Series:
Something Dark and Holy
3 primary works Complete
Book 1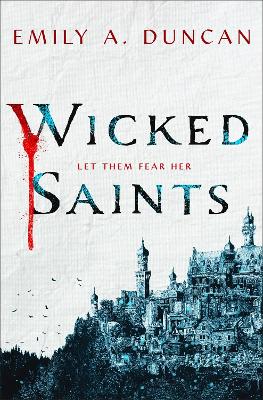 When Nadya prays to the gods, they listen, and magic flows through her veins. For nearly a century the Kalyazi have been locked in a deadly holy war with Tranavian heretics, and her power is the only thing that is a match for the enemy's blood magic. But when the Travanian High Prince, and his army invade the monastery she is hiding in, instead of saving her people, Nadya is forced to flee the only home she's ever known, leaving it in flames behind her, and vengeance in her heart.

As night falls, she chooses to defy her gods and forge a dangerous alliance with a pair of refugees and their Tranavian blood mage leader, a beautiful, broken boy who deserted his homeland after witnessing his blood cult commit unthinkable monstrosities. The plan? Assassinate the king and stop the war.

But when they discover a nefarious conspiracy that goes beyond their two countries, everything Nadya believes is thrown into question, including her budding feelings for her new partner. Someone has been harvesting blood mages for a dark purpose, experimenting with combining Tranavian blood magic with the Kalyazi's divine one. In order to save her people, Nadya must now decide whether to trust the High Prince - her country's enemy - or the beautiful boy with powers that may ignite something far worse than the war they're trying to end.
---
Book 2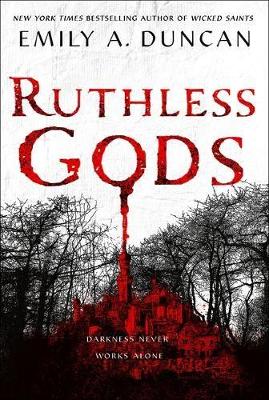 The stunning sequel to instant New York Times bestseller, Wicked Saints

"Ruthless Gods opens the door to a world of fallen gods and eldritch horrors... Gruesome, grotesque, and so, so glorious." - Erin A. Craig, New York Times bestselling author of House of Salt and Sorrows

Nadya doesn't trust her magic anymore. Serefin is fighting off a voice in his head that doesn't belong to him. Malachiasz is at war with who--and what--he's become.

As their group is continually torn apart, the girl, the prince, and the monster find their fates irrevocably intertwined. Their paths are being orchestrated by someone…or something. The voices that Serefin hears in the darkness, the ones that Nadya believes are her gods, the ones that Malachiasz is desperate to meet―those voices want a stake in the world, and they refuse to stay quiet any longer.

In her dramatic follow-up to Wicked Saints, the first book in her Something Dark and Holy trilogy, Emily A. Duncan paints a Gothic, icy world where shadows whisper, and no one is who they seem, with a shocking ending that will leave you breathless.

"Ruthless Gods will leave fans demanding the final installment in the trilogy." - Christine Lynn Herman, author of The Devouring Gray
---
Book 3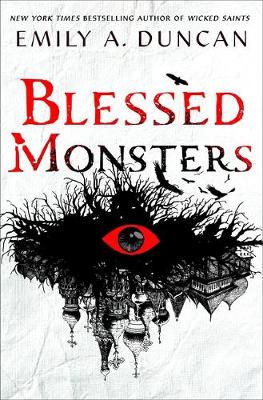 The girl, the monster, the prince, the queen.

They broke the world.

And some things can never be undone.

In Emily A. Duncan's Blessed Monsters, they must unite once more to fight the dark chaos they've unleashed--but is it already too late?
---