Series:
Oathmark
2 total works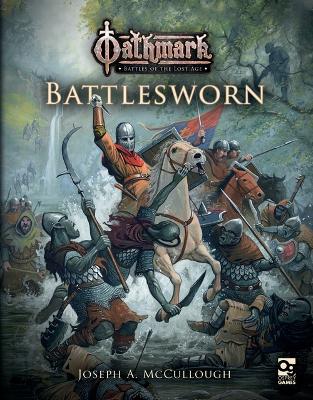 A supplement for Oathmark: Battles of the Lost Age, giving players rules for creating elite units of warriors known as battlesworn and charting their progress from battle-to-battle.

In the horror and chaos of battle, the outcome can often hang on the briefest of moments. It is at these times that the actions of one unit can make the difference between victory and defeat. Wise kings know this, and realize that it is often prudent to hold back their best units until they can make the greatest difference. These elite units, called the 'battlesworn', are more than just powerful combatants, they are symbols of the glory and honour of a kingdom. All young warriors hope to one day join their ranks and add their oathmarks beside those legendary fighters.
This supplement for Oathmark: Battles of the Lost Age contains rules for adding elite units to your armies and charting their progress from battle to battle. Will they grow even more powerful as they gain renown, or be broken in the face of tremendous odds, perhaps someday to be reformed when their kingdom needs them most? Also included are rules for rivers and boats as well as campaigns, featuring all-new scenarios that will give your battlesworn the chance to lead their kingdom to new heights of power and prestige.
---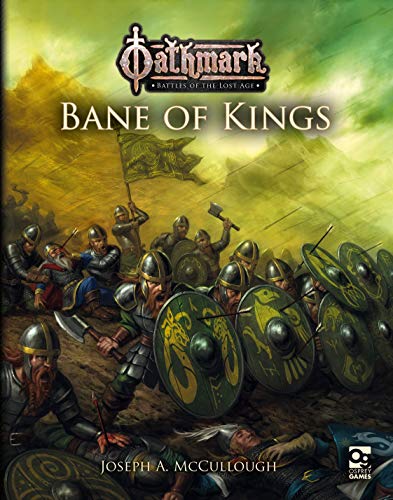 Time is the bane of all kings. Always does it march forward, bringing change and challenges, wars and disasters, invaders and internal rebellion. This supplement for Oathmark: Battles of the Lost Age, focuses on the passage of time and its effect on a players kingdom. While wars and battle still determine their ultimate fate, many other events can affect the armies of a kingdom. Plagues and blights can reduce access to soldiers from specific territories. Attempted coups can cost a king some of his best generals. On the other hand, unexpected alliances might give a kingdom access to unusual troops, or the birth of a new heir might bring wondrous presents.

Along with the rules for the passing of years, this book also presents the option to train your units to fight in special formations, such as phalanxes, shield walls, and skirmish lines. These will allow players to use their existing armies to try out new strategies and tactics to swing their battle in their favour. This book also includes several new military expeditions, including numerous scenarios, to once again challenge a player's generalship.
---