Series:
Hazelwood High Trilogy
3 primary works Complete
Book 1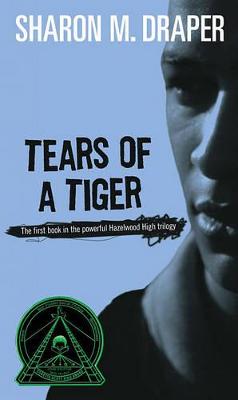 Andy tackles his guilt and grief in the first book of Sharon M. Draper's award-winning Hazelwood High trilogy.
Tigers don't cry--or do they? After the death of his longtime friend and fellow Hazelwood Tiger in a car accident, Andy, the driver, blames himself and cannot get past his guilt and pain. While his other friends have managed to work through their grief and move on, Andy allows death to become the focus of his life. In the months that follow the accident, the lives of Andy and his friends are traced through a series of letters, articles, homework assignments, and dialogues, and it becomes clear that Tigers do indeed need to cry.
---
Book 2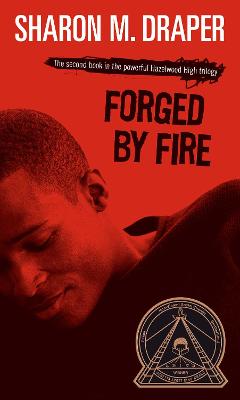 The flame of love burns bright in the second book of Sharon M. Draper's award-winning Hazelwood High trilogy.

When Gerald was a child he was fascinated by fire. But fire is dangerous and powerful, and tragedy strikes. His substance-addicted mother is taken from him. Then he loses the loving generosity of a favorite aunt, and a brutal stepfather with a flaming temper and an evil secret makes his life miserable. The one bright light in Gerald's life is his little half sister, Angel, whom he struggles to protect from her father, who is abusing her.

Somehow Gerald manages to finds success as a member of the Hazelwood Tigers basketball team, and Angel develops her talents as a dancer, despite the trouble that still haunts them. And Gerald learns, painfully, that young friends can die and old enemies must be faced. In the end he must stand up to his stepfather alone in a blazing confrontation.

In this second book of the Hazelwood High trilogy, Sharon M. Draper has woven characters and events from Tears of a Tiger in an unflinchingly realistic portrayal of poverty and child abuse. It is an inspiring story of a young man who rises above the tragic circumstances of his life by drawing on the love and strength of family and friends.
---
Book 3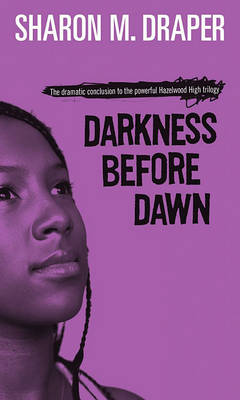 Published 1 February 2001
Hope shines in the face of fear in this conclusion to Sharon M. Draper's award-winning Hazelwood High trilogy.

In her senior year, things are finally looking a little brighter for Keisha. Still haunted by the suicide of her ex-boyfriend, Andy, she finds comfort in the attentions of the new track coach, twenty-three-year-old Jonathan Hathaway, the principal's son. How can Keisha not be swept off her feet by a tall, dark, handsome "lemon drop wrapped in licorice" who treats her like a woman, not a girl?

But suddenly this intoxicating relationship takes a frightening turn, and Keisha is once again plunged into the darkness she's fought so hard to escape. Will Keisha ever be able to find her way back into the light?
---