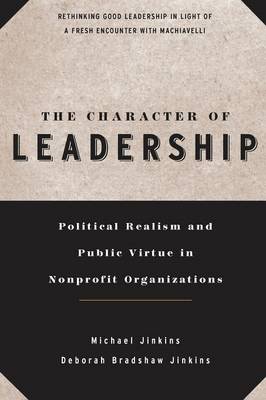 Bookhype may earn a small commission from qualifying purchases. Full disclosure.
Behold, I send you as sheep in the midst of wolves. Therefore, be as shrewd as snakes, and as innocent as doves. -Matthew 10:16 ...remarkable example of practical humanities scholarship...Those who lead all sorts of nonprofit organizations can benefit from this bracing encounter with political realism. -James Wind, president, Alban Institute and author of Places to WorshipLeaders of nonprofit enterprises are often motivated by a completing vision of how the world should be. Too often, however, this prevents them from understanding and skillfully operating in the realm of pragmatic realism. For nonprofit leaders who want to succeed in their efforts to change the world without selling their souls, Jinkins and Jinkins offer a guide to pragmatic and principled politics.This book includes case studies of the political successes and failures of talented, good-hearted leaders in a variety of roles including seminary presidents, pastors, and leaders of social service agencies.
The authors show us that realistic leaders know that in the rough and tumble of the real world, we must strive to create a place where our values can be translated into policy and common life-learning how to do this is the task that confronts us.
ISBN10

0787941204

ISBN13

9780787941208

Publish Date

13 November 1998

Publish Status

Unknown

Publish Country

US

Publisher

John Wiley & Sons Inc

Imprint

Jossey-Bass Inc.,U.S.
Format

Paperback

Pages

224

Language

English