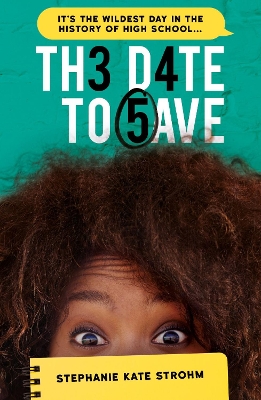 Bookhype may earn a small commission from qualifying purchases. Full disclosure.
The word is out...



BROOKS MANDEVILLE, quarterback: Friday is the homecoming game and
dance. It is a very big deal.



NATALIE WAGNER, marching band clarinet: Our band's halftime show
performances are legendarym even if our football team isn't.



CINTHIA ALVAREZ, Academic Battle team member: Our Academic Battle
team has won five years in a row. This Friday, it'll be six.

TANNER ERICKSEN, sophomore class candidate for vice president: Holly
has to win the election for class president this Friday!

HOLLY CARPENTER, cheerleader, Academic Battle team member, class
president candidate: Friday? Everything is on Friday? How can I be
in three places at once?

COLIN VON KOHORN, editor-in-chief of the Prepster: This kind of scheduling
incompetitence could only have come straight from the top.


ANGELICA HUTCHERSON, reporter-at-large: I talked to everyone and
my article is going to crack this story wide open...

This is what happens on the wildest day in the history of high school!
ISBN13

9781407181660

Publish Date

7 December 2017

(first published 2 November 2017)

Publish Status

Active

Publish Country

GB

Imprint

Scholastic
Format

eBook (EPUB)

Pages

240

Language

English