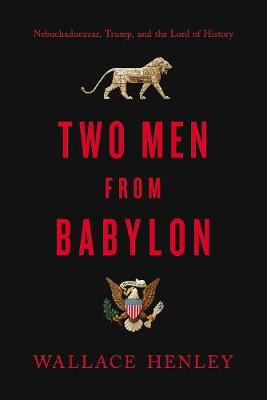 Bookhype may earn a small commission from qualifying purchases. Full disclosure.
What roles do King Nebuchadnezzar, ruler of ancient Babylon, and Donald J. Trump, 45th president of the United States, play in God furthering His kingdom? In Two Men from Babylon, Wallace Henley brings into perspective how God uses unlikely leaders to bring about His plans and purpose. Here is a masterfully constructed book that tears the camouflage off our times and looks intensely at what is going on in our crazy era on the eve of a year of destiny—and perhaps for civilization itself. Here you will:

 

Consider the possibility that God made Donald Trump president
Learn where the "age of Trump" might fit into history
Get a feel for the "White House Mystique"
Sense the spiritual atmosphere of the Oval Office
Discover the strategic role of the church related to politics
Understand why places of great power are vulnerable to demonic attack
. . . and much more

 

The heart of this book is found in two Scripture passages, "It is God who changes the times and the epochs; He removes kings and establishes kings" (Daniel 2:21); and "This Gospel of the kingdom shall be preached in the whole world as a testimony to all the nations and then the end will come" (Matthew 24:14). Two Men from Babylon summarizes the truth of these verses in revealing that God has grand purposes for time and history; there are manifestations of the kingdom that appear throughout finite time and history; the church is the primary agent for the expansion of this kingdom; nations are of strategic importance in the fulfillment of God's plan; and it is God who establishes and removes the leaders of those nations. Thus, the Lord of History is the focus of this book, but Nebuchadnezzar and Donald Trump play an essential role in His story.

 
ISBN10

078523876X

ISBN13

9780785238768

Publish Date

15 June 2020

Publish Status

Active

Publish Country

US

Imprint

Thomas Nelson Publishers
Format

Hardcover

Pages

224

Language

English