Series:
Routledge Studies in Religion
1 total work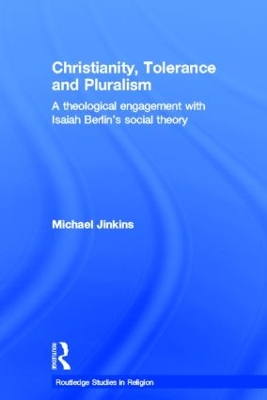 This book provides a sustained, critical and theological engagement with arguably the most crucial aspect of contemporary society - its diversity.
The author finds in the social theory of Isaiah Berlin a number of fruitful ways to reframe the debate over these questions, and to contribute to a more positive conversation regarding our fundamental differences.
The book focuses particularly on Berlin's critique of monism and idealistic utopianism, arguing that pluralism does not represent a failure in the nature of human society, but a superabundance of possibilities in a created world grounded in the character of God. Bringing Berlin's thought into conversation with other social theorists, philosophers and Christian theologians, the book provides leaders and members of faith communities with a viable model to move beyond tolerance as mere forbearance to a grace which consists of respect and radical acceptance of others.
---