Series:
Environment for Development
3 total works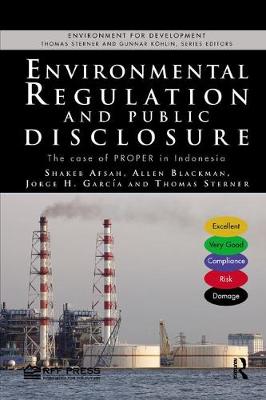 Published 12 October 2017
This book is a remarkable case study of an environmental policy initiative for a national environmental regulatory system in the information age. In 1995 the Indonesian Ministry of Environment took the bold step to launch an environmental disclosure initiative called the Program for Pollution Control, Evaluation and Rating (PROPER). Under PROPER, environmental performance of companies is mapped into a five-color grading scale – Gold for excellent, Green for very good, Blue for good, Red for non-compliance, and Black for causing environmental damage. These ratings are then publicly disclosed through a formal press conference and posted on the internet. Not only did this simple rating scheme create a major media buzz and enhanced environmental awareness of the general public, but it also unleashed a wide range of performance incentives that showed how markets with environmental information could function in a developing country setting.
The authors provide a multidisciplinary analysis of how the PROPER program harnessed the power of public disclosure to abate the problem of industrial pollution. They describe how the program has successfully improved the average environmental compliance rate from close to thrity per cent in 1995 to as high as seventy per cent in 2011. This improvement was driven primarily by information disclosure, which avoided expensive and unpredictable legal enforcement through the court system of Indonesia.
The combination of institutional history and detailed economic and analyses sheds light on the role of policy entrepreneurs who laid the foundation for disclosure and transparency, despite the constraints of the Suharto regime. The PROPER program is now internationally recognized and continues to serve as a model for many developing countries.
---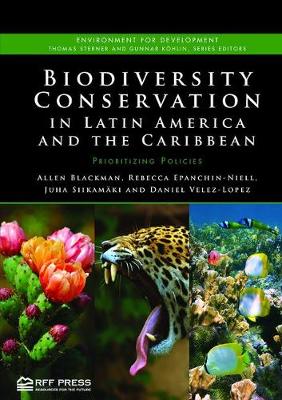 Latin America and the Caribbean (LAC) region is exceptionally biodiverse. It contains about half of the world's remaining tropical forests, nearly one-fifth of its coastal habitats, and some of its most productive agricultural and marine areas. But agriculture, fishing and other human activities linked to rapid population and economic growth increasingly threaten that biodiversity. Moreover, poverty, weak regulatory capacity, and limited political will hamper conservation.
Given this dilemma, it is critically important to design conservation strategies on the basis of the best available information about both biodiversity and the track records of the various policies that have been used to protect it. This rigorously researched book has three key aims. It describes the status of biodiversity in LAC, the main threats to this biodiversity, and the drivers of these threats. It identifies the main policies being used to conserve biodiversity and assesses their effectiveness and potential for further implementation.
It proposes five specific lines of practical action for conserving LAC biodiversity, based on: green agriculture; strengthening terrestrial protected areas and co-management; improving environmental governance; strengthening coastal and marine resource management; and improving biodiversity data and policy evaluation.
---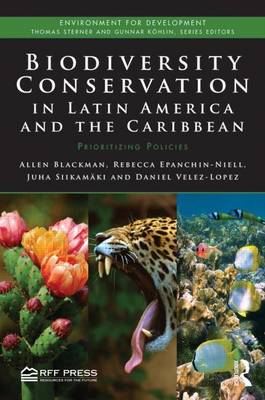 ---