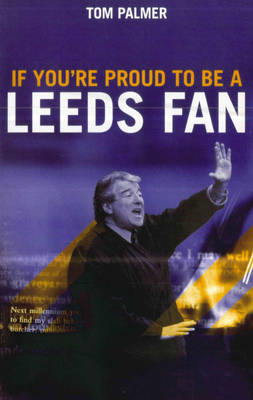 Bookhype may earn a small commission from qualifying purchases. Full disclosure.
When the Gelderd End sings 'If you're proud to be a Leeds fan clap your hands' you clap your hands ...but should you? Leeds United Football Club have one of the worst reputations in the country. For years the fans and players - fairly or unfairly - have been associated with thuggery. In If You're Proud to be a Leeds Fan Tom Palmer tries to work out just why he claps and why, when he has to miss a home game for work, he feels so bad. Set in the 2001-02 Premiership season, the author follows Leeds United at stadiums home and away, in bars watching satellite, listening to Radio Leeds and Radio Five Live and watching the pages of Ceefax. He focuses as much on the fans as on the action on the pitch and tries to establish whether Leeds fans and players are really so bad. The book examines the highs and lows of the club's recent history and their impact on the supporters - from the Paris riot in 1975 to relegation in 1982 and the glory of the 1992 League win.
Palmer discusses the Bowyer-Woodgate trial, the board's plans to take Leeds United away from Elland Road, the controversial replacement of manager David O'Leary with Terry Venables, and the club's persistent hooliganism problems, especially the fans' unceasing hatred of Manchester United. If You're Proud to be a Leeds Fan tries to explain why, in the face of so many reasons why you shouldn't, you still find yourself clapping. The book includes Leeds poet Tony Harrison's poem 'v.'.
ISBN10

1840185740

ISBN13

9781840185744

Publish Date

9 September 2002

Publish Status

Out of Print

Out of Print

29 November 2016

Publish Country

GB

Publisher

Transworld Publishers Ltd

Imprint

Mainstream Publishing
Format

Paperback (B-Format (198x129 mm))

Pages

208

Language

English